Orthotics & Prosthetics: Helping Patients Thrive
why choose us
At Pelican, we provide first rate orthotic and prosthetic care with an unwavering commitment to the well being of our patients.  Our main goal is helping our patients regain their freedom and independence with the assistance of a brace or prosthesis.  We work closely with our patients to evaluate and provide them with the best device to suit their needs.
What our clients Say
I cannot begin to thank you and your staff for all that you have done and continue to do for our son. We appreciate the way y'all go above and beyond to make sure he has what he needs when he needs it. God has truly blessed us with a great group of people to care for our son like he is their own. We are sincerely grateful for all of you.

Joycelyn Y.
Mandeville, LA
I cannot say enough about the professional care and treatment I received at Pelican. Kenny and his staff made me feel as though I was his only patient, working to ensure a proper fit and comfort throughout my prosthetic experience. At Pelican I was able to overcome doubts about my life after age 70 with a prosthetic, to one where I believed in what (and how) I could accomplish. Kenny shared many of his own personal experiences along with tips for day-to-day activities. I highly recommend Pelican Orthotics and Prosthetics to anyone who has lost a limb.

I met Kenny Capritto in January of 2007 after my below-the-knee amputation surgery which was the result of an awful vehicle crash. The encouragement I received from Kenny gave me renewed hope that I would walk again and in a short period of time. Shortly thereafter, in his office, I took my first steps with the new prosthesis he made. I have reviewed and spoken with others of his profession, but none are his equal. Kenny is formally educated and engages in continuing education to stay at the top of his profession. He is very patient-centered in every way from running the business side of his practice to providing the devices that are necessary to be able to engage in a meaningful and productive life. I have never been dissatisfied, quite the contrary. I highly recommend Mr. Capritto to you.
Latest Blogs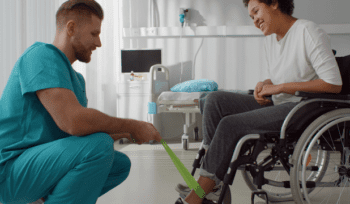 Appropriate exercises prior to the amputation ensure that the muscles are strengthened and help prevent contractures.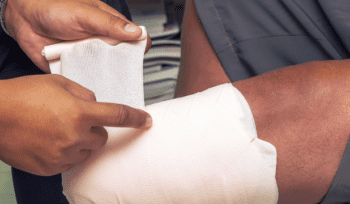 Directly after the amputation, therapy focuses on oedema, mobilization and scar treatment.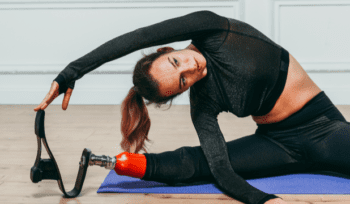 When the wound has healed sufficiently, the muscles can be stretched and further strengthened. Gait training with the prosthesis can now begin.